10 Ideas That Help You Write Content For Your Website
You have a lot of competition out there. The more quality content you create and distribute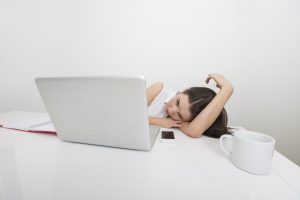 throughout the internet, the better chance you have at turning your website efforts into a successful online business.
However, sooner or later, the day will come (or it may have already arrived) when you sit down to write content for your website and you're stuck for inspiration. You stare at a blank screen and don't know how to start content writing. But fear not!  High quality ideas are out there, if you know where to look and have the right content writing format.  Here are 10 suggestions on where to get some brilliant ideas your target audience will love.
How To Write Content For Your Website
1. Brainstorm
Sit down and write a list of all the things you want to write about. Add the "gaps" you see at your website, things you know you should have content about but have not yet created it. You should have plenty on your to-do list after this. Remember that content doesn't have to be text. It can be video, audio, an infographic, and so on. The more variety that you give your audience, the better. 
2. Check Out Your Competition
What have they written about recently? In what ways is their information incomplete? Or do you have a whole new take on the topic based on your personal experience? There's no need to mention their website if you don't want to, but do weigh in if the topics are important ones for your niche audience.
FREE Checklist: 5 Step Content Strategy

3. Try Content Curation
Think of content curation as "the best of the web" for your niche with you as editor picking the most informative content related to your niche.  You then re-publish it with some appropriate commentary that puts the information into context. For example, if 'company X' announces their latest research, tell your readers why this is a major breakthrough.
4. BuzzSumo
BuzzSumo.com lists the latest trending stories across the top social media sites in terms of how many shares it got, links, and so on. Either curate the top content or produce your own on a similar topic. Also set Google Alerts for important keywords in your niche and use what they send for curation or inspiration.
5. Interview an Expert
Experts will always bring a different perspective which can stimulate your own ideas. Prepare your questions ahead of time and be sure you have permission to publish the interview on your website.
6. Ask Your Audience
Not sure what to write about? Ask your audience for questions and suggestions. This gives you questions that are relevant to your audience, can help you come up with website content ideas, and shows your audience that you really care what they think and feel. It's easy to create polls on Facebook and surveys on SurveyMonkey. Offer spot prizes to encourage participation.
7. Write Reviews
Reviews of products or services that have a genuine air of authority and ring of truth to them are the perfect context for placing an affiliate product link in order to earn commission. You should only write reviews of products you're familiar with, and should be honest and not catty, so they are of real value to your niche audience. Review videos can also help. Video is being pushed hard by Facebook these days, so a video review or demonstration video could get a lot of visibility and audience engagement.
8. Hold An Challenge
When you host a challenge, it brings out your creative juices. They allow you to create something useful and beneficial for your audience on a particular topic. Challenges are a great way to engage with your audience and build your subscriber base. This can open up avenues of growth in every area of your business. Make sure your challenge is very specific and identifies a
single set of results that will be achieved if a participant makes it all the way through.
9. Tell Your Story
How did you get started? What inspired you? These days, customers like to feel they are dealing with real people, not robots. Don't be afraid to discuss what motivates you as well. Write about your real-life experiences and how you learned what to do, and what NOT to do, during your time working in your niche or industry.
10. Private Label Rights 
Many online business owners use quality content writing services, also known as Private Label Rights (PLR). Whatever your niche or industry, PLR provides a high quality pre-written content that you can use and edit in any way you want. You can even put your name on it as the author.  After you have purchased your related PLR you will still need to edit it to a certain extent so that it looks like you wrote it, but it does help when you're stuck for ideas.
Free Checklist:  How To Write Content For Your Website
When most people search the Internet, they're searching for information. And there's a lot of it out there. As an online entrepreneur,  you want them to read the content on your website. But no matter how much you love being an online entrepreneur, some days the thoughts just don't come. You stare at a blank screen and struggle for ideas to write content for your website.
When you have a system in place it takes the guesswork out of every step of the content research, creation and delivery processes. Download my Free Checklist, The Website Content Outline Template to discover more content writing tips for beginners and experienced online entrepreneurs alike. Remember, the best writers are those who never stop learning.