New Ideas To Create A New Product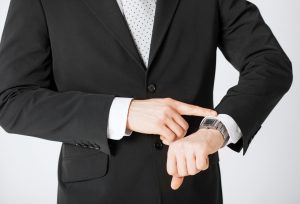 There is no one right answer to how often you should create a new product. It depends on the nature of your business and how long it takes to put together a high-quality new product that will impress your prospective customers.
Studies have shown that 80% of your sales will come from 20% of your audience. In other words, repeat buyers. Adding new products regularly is therefore essential if you are to make the most of this opportunity. And it's not as difficult as you may think.
Create A New Product That Your Customers Will Want To Buy
Regular product development and creation is important to build your brand and business so that your target audience gets to know you, sees the value you represent, and can develop loyalty to you over time. There are many different products you can create and sell online. They could be digital or tangible (that is, physical products).
Digital products are the easiest way to create a new product in order to boost sales. There are a number of popular digital products you can sell online directly from your site, or from a third party such as Amazon.
FREE Checklist: How To Write An Ebook

12 Digital Product Ideas
1. eBooks
EBooks are easy to create and sell. You can sell ebooks directly from your WordPress blog using a plugin like WooCommerce, or from an eCommerce aggregator site like Shopify or Gumroad. They are usually fairly easy to put together because you are in control off the production process.  You can also leverage the marketing power of Amazon by uploading your eBook to their Kindle program, which will convert your word processing document into a digital file that can be read on any device with the help of their free apps.
 2. Audio Books
Some people love to read, while others love to listen. An audiobook version of your eBook could be the perfect product for people on the go who would like to listen in their car or on their iPod or similar device.
 3. PDFs of Useful Content
These days, you can sell a wide range of items as PDFs, including:
Sewing patterns
Checklists
Cheat sheets
"Fill in the blanks" organizers
Menu plans
If you think your target audience really wants this type of content, you could have the perfect market for your PDFs.
4. Photos and Graphics
If you're good at creating images, sell your content on stock photo sites.
5. Videos 
How-to videos are booming in popularity. At least 75% of all YouTube searches are now related to people wanting to learn a new skill.
6. Multimedia Courses
These can include all of the above elements. The more forms of media you use, the higher the price you can charge. You can get a lot more money for a multimedia course, but it will have a lot more moving pieces to it, such as audio or video. You may have to outsource some of this work to create an impressive package
7. Membership Website 
Memberships sites are very popular, offering consistent value each month for one low price. You can quickly set up a membership website using a platform like WordPress and  a membership site software plugin like S2 Membership. This will help keep your costs down, especially in the beginning. Manage your payments using a processor that can handle recurring payments such as PayPal, ClickBank, 1ShoppingCart and Authorize.net.
8. Private Label Rights
If you're a good writer, don't just write for yourself, but for other clients as well. Create an eBook (or pack of ten articles) on a subject you know a lot about, and then sell the license to use the content to other people. It saves them time, and you can resell the content over and over.
 9. WordPress Collateral Materials
WordPress is the most popular website building software in the world. It offers thousands of paid and free themes (which control the appearance of a site) and plugins (small programs that add to the functionality of the blog). If you are good at design or development, these could be great opportunities to earn more.
10. Webinars
Webinars are a great way to engage with your audience. A webinar is simply a live web-based video or audio conference that connects the host of the webinar to a target audience. When you host a free webinar it provides a personal connection with your audience and offers many more opportunities to help someone answer questions and solve problems. Once recorded,   you automatically have an informative product that you can sell for the rest of your life.
11. Swipe files
These are letters such as sales letters and other business and marketing correspondence your audience can buy and then adapt to use for their own business.
12. Data, Apps And Software 
Research particular niches, keywords, marketing trends and so on, and sell the results to busy business owners. IOS apps are more competitive, but there is more need for Android apps. If you have a great idea for time-saving software, market and sell it.
Physical Products
Physical products are more problematic because of design issues, specification, manufacturing and materials, and even shipping and handling – either to your location, or to a warehouse where your items will be stored until ordered. All of these aspects of manufacturing physical products will usually have cost considerations and require a great deal of follow-up to ensure that the item is high quality and works the way it should. This whole process can take many more months than creating a digital product on your own computer.
The Launch Process
Whether a digital or physical product, there is a new product development launch process that needs to be followed in order to help your product sell well out of the starting gate. You might do alpha and beta testing to make sure the product is the best it can be by getting feedback. You would then correct the issues and get ready for a full launch across all media channels. The more of this you get done before L-Day (Launch Day), the better you will be able to deal with issue as they arise once paying customers start coming in through your site.
Free Checklist: How To Create A New Product
You might think that the work to create a new product is too much. There's the research, writing, formatting, publishing and marketing that all need to be done. The creation of an eBook isn't as hard as some people make it out to be, if you follow a proven system that has worked for others. Download my free checklist to discover how to create a product like an eBook and get your new product in front of your buying customers.