10 Ways to Create Content for Digital Marketing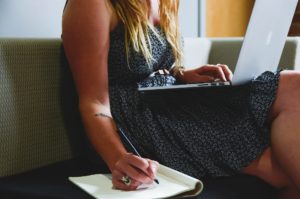 Every business can benefit from content marketing. In fact, you could argue that almost all marketing and advertising includes content marketing. After all, everything is content – from your website information to the email messages you send, to articles you post on your blog or videos you make.
It can be quite daunting trying to create content for digital marketing. After all, you need content for every stage of your buyer's journey that guides your audience toward making a purchase so that you can help them solve their problems.
Here are 10 ways to create content for digital marketing.
How To Create Content For Digital Marketing
1. Hire Content Writers
A content writer is someone who has some experience and specialty in the topic you want them to write about. They don't write for keywords or salability, but instead, they focus on the customer and write for them.
They usually will write general content and information, although you can hire subject matter experts too at a higher rate. Content writers can be hired from about $25 per 500 words and up, depending on the experience and quality you desire.
2. Write Content Yourself
This might scare you, but you can write the content yourself too. One way to make this easier is to write the way you talk, without thinking about mistakes. Edit after you've got it all out on paper, but keep the flow of the words the same as the way you talk.
FREE Checklist: 5 Step Content Strategy
3. Hire Copywriters
A copywriter is different from a content writer in that they are trained to write more persuasively to advance sales. They will write sales pages, advertorials, or any content that you need to persuade the viewer to take action. Copywriters usually charge based on a percentage of profit they believe their sales page or content will generate for you, but will expect the money upfront.
4. Use Private Label Rights Content
Private label rights content (PLR) is content that is prewritten and sold to many people so that the price is lower than if you had it written uniquely for you. This content can be edited and changed to become uniquely yours, and can save you a lot of time and money if you can find the right PLR for your needs.
5. Curate Other People's Content
Building thought leadership is an important component of online marketing. By filling out your content calendar with other people's content, you can show your thoughts and also demonstrate that you know the right people to get information from.
6. Record Yourself on Digital Video
You can create content with video by recording yourself talking about a topic or showing your screen on a desktop demonstrating something. It's a fast way to create content because it's created by doing something that is immediately valuable to your audience.
7. Use PowerPoint and Voice-Over
If you're afraid of showing your face, take some of your old but popular content and repurpose it into slides with a voice-over. Then upload that to your blog page and to YouTube.
FREE Checklist: 5 Step Content Strategy
8. Go Live
This is the fastest connection you can create because it requires nothing but the ability to go live on your social media accounts using your smartphone. Take your audience behind the scenes, show them how you do things, and relate with them in a new way.
9. Transcribe All Audio and Video
Once you have all these videos and audios to choose from, you can get them transcribed and turn the content into other formats. For example, you can turn a videoed interview into a case study.
10. Plan for Reusing, Repurposing, and Reformatting
Whenever you create any piece of content, think about the ways you can build on it and reuse it. For example, if you write a "how-to" eBook, you can expand on it by creating checklists, cheat sheets, and tests to go with it. You can also add video examples and more to build out the content but also to repurpose it.
Free Checklist: 5 Steps To Create Content for Digital Marketing 
The most important thing is that you get to know your audience so that you know exactly how they want the content you create designed and delivered to them. Writing good content is all about following a process that helps you cover all the arguments your audience may have in their mind about the solution you're recommending.
To create content for digital marketing you need to prepare, organize, write, edit and review. To make this process simple, download the free checklist, The 5 Step Content Strategy to discover the key content marketing tactics used by the most successful online entrepreneurs.