Frequently Asked Questions About Internet Marketing
Regardless of your niche or industry, knowing something about internet marketing is essential for any online business owner. Internet marketing is the process of promoting your business on the internet. When you know how to do it correctly you can reach an almost limitless number of potential customers from all over the world.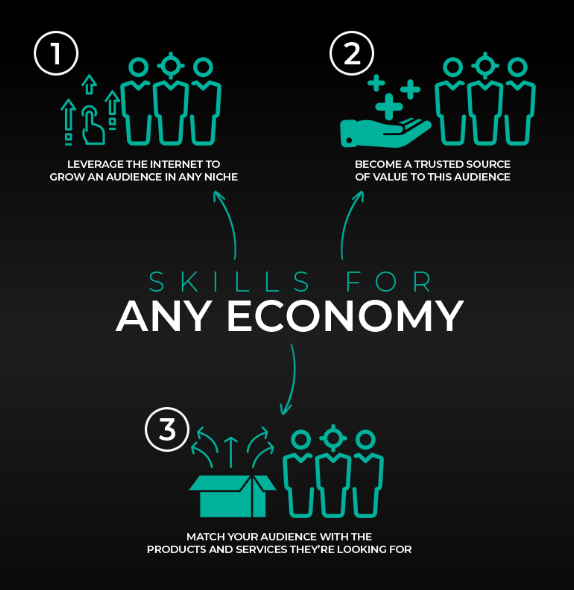 If you're not sure how internet marketing works, or you need help in making important decisions to kick off your online marketing campaign, here are the most frequently asked questions about the business of marketing online.
Q: What is Internet Marketing?
A: In a nutshell, internet marketing (also referred to as online marketing) is the process of promoting a business on the internet. Basically, this marketing strategy allows you to promote and market to internet users from all over the world.
Q: What are the costs?
A: Overall this can vary greatly. The barebones are a domain name for a website that costs around $20 per annum and basic website hosting at around $15 per month or less. The rest of the costs depend on the methods you choose to use in online marketing, and if you will outsource any of the work involved or do it all yourself. There are many who simply start with the domain name and hosting and those are all the start-up costs involved.
FREE Online Business Workshops. Click Here For Instant Access
Q: What are the benefits?
A: The primary benefit is that you can reach a huge amount of people in a very cost-effective way. There are many other potentially huge benefits that can be obtained from internet marketing. These include revenue generation, targeted website traffic, as well as, online, promotion and brand building. In summary:
The Internet offers unlimited reach potential on a global level, and a much larger scale than could ever be achieved through conventional methods of advertising.
Instantaneous mode of conveying marketing messages.
Cost-effectiveness and a high ROI (return on investment)
Q: What methods are involved?
A: The major ones include:
Email Marketing
Social Media Marketing
Video Marketing
Display Advertising
Mobile Marketing
Affiliate Marketing
Search Engine Marketing (Pay Per Click)
Search Engine Optimization (SEO)
Q: Isn't the internet too competitive?
A: No. This is a myth propagated by those who have no experience in online business. It's true that there are niches that are much more competitive than others, but, there are so many internet marketing methods where competition is not a factor. For example, email marketing is one such method where competition isn't an issue.
Q: What's the difference between social media marketing and Internet marketing?
A: Social media marketing is one method under the larger umbrella of internet marketing that focuses on using social media platforms, such as, Facebook, Twitter, Instagram, Pinterest and LinkedIn for website promotion, brand development and to engage leads.
Q: What is the highest converting method?
A: Email marketing continues to deliver a very high ROI. The Direct Marketing Association reports $35 for every $1 dollar spent.
Q: Does it require a high level of knowledge?
A: No, Internet marketing involves a specific set of skills that can be learned by anyone and there are plenty of free and useful internet marketing guides that can be found online.
FREE Online Business Workshops. Click Here For Instant Access
Q: I keep hearing about SEO. What is it?
A: Search Engine Optimization, or also referred as SEO, refers to an internet marketing strategy that improves your website's visibility in search engines like Google, Bing and Yahoo. The goal of SEO is to increase website rankings in SERPs (search engine results pages). Furthermore, when done properly SEO helps grow the flow of organic, or free, traffic coming to your website which can lead to unlimited increases in revenues and conversions.
Q: Why is SEO Important?
A: As recent studies have suggested, more than 90% of internet users worldwide use search engines to find the information and products they need. In addition, around 60% of these users use search engines on a regular basis. Based on these statistics, it's safe to say that SEO portrays a crucial role in determining the success of a website or online business as far traffic potential goes. The better website SERP (search engine page results) rankings as site has, the more organic traffic it gets.
Q: Are there other Internet Marketing Strategies besides SEO?
A: Aside from SEO, you can use a variety of other internet marketing strategies. These include social media, affiliate marketing, banner advertisements, email marketing and search engine marketing (Pay Per Click).
Q: What's the easiest way to build a website?
A: The WordPress platform is the most popular and free method of building a website. It's also very easy to use and offers anyone the opportunity to build a website quickly and easily with absolutely no knowledge of web programming required.
Learn More: On-Demand Internet Marketing Workshops
More and more people are waking up to the fact that developing a set of strong digital skills is one of the most impactful things you can do to create a secure future. With some basic website and online marketing skills along with a little maintenance know-how, almost anyone can launch a business online and get it up and running in only days.
To learn more about internet marketing, check out these free On-Demand Online Workshops to help you start, grow, and scale your income by developing a recession-proof skillset and leveraging the power of the internet