How To Re-Engage Inactive Subscribers
Re-engaging inactive subscribers on your email list may seem like a long shot or even an impossibility. However, while it can be challenging, you really can re-engage with your inactive subscribers if you know how to do it.

It's an excellent way to build a healthy email list anyway, so you're not going to waste your time – even if you just wind up with a whole new list. Here are 8 ways that you can re-engage with inactive subscribers.
8 Ways To Re-Engage Inactive Subscribers
1. Clean Your Email List
Ask your subscribers to update their information and get rid of any bounces or people who haven't responded or opened anything in a year or so. You can determine your own criteria. It's hard to delete people, but its best for the health of your email list to keep it full of only interested, responsive people.
2. Survey Your List Members
Send a survey to your list to find out what  they think about you and your products or services. Make the survey short. You want to see who is still opening your emails  and who still cares about hearing from you with this option.
3. Re-Establish the Relationship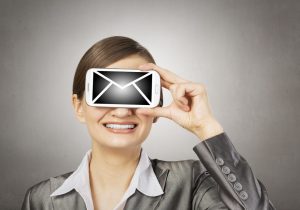 Once you've cleaned the email list, you can start crafting more content to help re-establish your relationship with your list members.
Send them an update about you, and remind them about why they're on your list. You should have that information and even know what they downloaded or bought to get on your list. If you don't, you can be more general, but it's essential to start using the technology inside your autoresponder in full so that you can build a more solid relationship with them.
Click Here: Free Certification Course in Email Marketing
4. Provide More Relevant and Valuable Content
Start sending more content to your list members after you've re-established the relationship and explained again what to expect from your list going forward. Start sending content that you know they want to read, watch, and engage with. Be very strict about ensuring that what you share matches your niche and your audience.
5. Give Awesome Surprise No-Commitment Freebies
One way to get their attention is to surprise your list members occasionally with useful freebies. You may have used freebies to build your list, or they may have purchased from you. Either way, they're going to love opening emails that give them free resources that don't require them to jump through more hoops.
6. Run a Remarketing Advertising Campaign
Using Google Ads or even Facebook Ads, you can run something called a remarketing campaign. This can work in a couple of ways. You can provide your email list to the service, or you can use a pixel. In this case, you'll want to upload your email addresses because you're trying to re-engage with list members.
7. Host a Contest
Another way to get list members excited and to create buzz is to host a contest or challenge. It depends on your niche, but if your list members have a chance of winning something, you can get them excited about opening your email messages again.
8. Review Your Previous Emails
Go back and correct any mistakes you've made in the email messages you've already sent to subscribers when they sign up and join your list. Set up a checklist to help you go through and double-check that you have excellent keyword-rich subject lines, pertinent information, and a call to action.
Free Email Marketing Certification Course From HubSpot
Sending marketing emails to customers is still one of the most effective strategies for successful modern businesses. But it has become a great deal more competitive in recent years, with savvy readers becoming more discerning about what they put down their email address for. No one likes spam, after all. And when you're fighting for attention in a busy inbox, you have to make sure that your message not only stands out, but gets read and some action is taken.
To master the fundamentals of email marketing, check out this Free Email Marketing Certification Course from the HubSpot academy that will teach you how email marketing works and provide you with email marketing tips and techniques to help you grow your business.