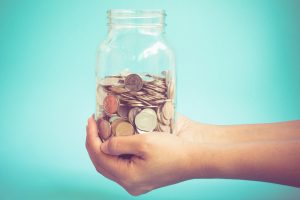 When you're running a business and trying to manage your overheads, it's hard to find the money for marketing. But marketing your business is something that you can't skip. If your potential customers don't know that you exist, you'll never be able to sell your products or services to them.
You don't have to start producing big TV commercials or start spending eye-watering amounts of money. There are many low budget marketing techniques that you can use to get your business in front of your potential customers.
Don't make the mistake of thinking that you can run a business easily today without having to market it. Budget or not, you must engage in marketing so that people learn about your business and offerings. If you don't, no one will ever find you.
8 Low Budget Marketing Tactics You Can Start Using Today
Low budget marketing can seem impossible. But there are ways that you can do marketing on a small budget and still build brand awareness, drive more traffic to your website, and get more leads and customers.
1. Facebook Advertising 
The internet provides many options for low budget marketing. For example, there are a lot of good things to say about Facebook ads, despite the negative press. First, they're not very expensive and second, you can start a campaign from as little as $5.  Because of this, the barrier to entry is very low so is ideal for a small business marketing budget. Plus, Facebook advertising really does work if you do it right. However, before you post any ads, ensure that you understand how to use the platform properly so you reach your target audience.  Once you do place an ad,  monitor the data to ensure that what you're doing is working. That way you can tweak it as you go.
FREE Checklist: Common Business Mistakes You MUST Avoid

2. Make Your Website 'Mobile Friendly'  
Because more people are buying more mobile devices today and accessing the internet via mobile, search engines prioritize mobile-friendly sites over old-fashioned sites that aren't responsive. How your site looks on all devices is important to your search results. If your audience can't use your site on their mobile device, search engines like Google might not even show it to them.
3. Search Engine Optimization 
Search engine optimization is the things you can do to make your website get noticed by the search engines like Google, Yahoo and Bing. Your website will get seen by the search engines when you use words and phrases on your website (called keywords) that a potential customer would search for when looking for your products or services. Make sure you use keywords in website page titles, anchor text, headings, subject lines and meta descriptions. This helps the search engines to know that your topic is important to your audience by using terms they'd search for.
4. Social Media 
Social media platforms are ideal if you're marketing with no budget. You can set up profiles for free. But don't try and put your business on every single platform just because it's free. It's better to do your research and use the ones that will be most influential for your business model. Spend your time on this and only when you are ready should you move onto another one. It is better to have one really good social media site than several poorly managed ones.
5. Email Marketing 
Most businesses today use email to some extent in their daily workings. But you can't start blasting out sales emails to total strangers hoping that they will buy from you. If you do this, you'll be considered a spammer. Only send marketing emails to customers or prospects who have given you permission to send emails to them. Only when somebody has submitted their email address into your email opt-in form are they giving you permission to send them emails.
6. Content Marketing 
Developing, creating, and publishing relevant and consistent content is not only an important part of low budget marketing but of all online marketing. Content can be published on your website, on social platforms, on industry websites and blogs as a guest, and more. The important thing is to create content that speaks to your audience out there on a regular basis.
7. The Power Of Video
Internet video traffic is on course to account for 80% of all consumer internet traffic. That means that businesses big and small need to use video if they want to attract customers. It doesn't really matter what type of business you have; as long as it's not too controversial you can market it on YouTube.  You can set up a YouTube channel for free and you don't even have to appear on screen if you're nervous about doing that. There are plenty of creative ideas for marketing your business with video. You can create slideshows, explainer videos, and other types of videos that give information to your audience that they need to know to make a good choice and buy your offering.
8. Use Influencers To Your Advantage
An effective way to get the word out about your business is to employ influencers. An influencer has an audience already that matches your target audience, but they're not a competitor. They may offer complementary goods or services to yours, but most of the time they will promote other people's items as an affiliate. There are influencers on all social media platforms. Don't go for only the "stars"; a smaller audience might work great for your needs too.
Free Checklist: Common Business Mistakes
One of the main reasons a lot of businesses go out of business isn't because they're not making money. It's because they didn't keep track of their finances and cash flow. Low budget marketing helps you to keep your costs under control.
But we all make mistakes. We wouldn't be human if we didn't. Every business owner at some or another has or will make minor boo-boos and some cataclysmic mistakes. It's all part of the learning process.  Although mistakes are going to happen, you can avoid the common business mistakes and other pitfalls that are lurking around the corner. Download my free checklist, Common Business Mistakes and avoid the false moves and slipups that even veteran entrepreneurs and business owners make.