Why Good Content Creation Is Important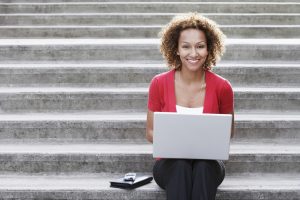 Millions of blog posts are published daily, yet only a small percentage attract readers and gain traction. Among those readers, 55% read the blog post for 15 seconds or less.
Content creation and crafting engaging content are two major challenges that the majority of marketers face. Marketing surveys show that more than half of marketers struggle with creating enough engaging content. And over 70% want to create more content this year than they did last year, which makes this problem even bigger.
Many marketers have realized that tools can help them capture their readers' attention before they abandon their content. 56% of marketers use content marketing tools in their content workflow.
There are great tools out there that can help you keep your readers engaged. Here are 3 tools that can help you get on the right path.
How To Write Compelling Content
Creating great content is all about understanding who your audience is, while also knowing what your brand is and what you want that brand to represent and to whom. When you put your customer value and satisfaction first and focus on problem solving, the more that customers will be attracted to you.
FREE Checklist: 5 Step Content Strategy

1. Emotional Marketing Value Headline Analyzer
How can you test if your headline is good or not? There are many ways to do that and the Emotional Marketing Value Headline Analyzer is one.
This tool does a great job for your content creation. Just enter your potential headline into the text box and select a category from the drop-down menu below. Then, press submit. After you hit the submit button, a new page will load with your Emotional Marketing Value (EMV) score. This tool expresses your score as a percentage and the maximum percentage is 100.
It's only top headlines that score over 50%. The reason it's hard to get a high score is that the tool analyzes your headline for the number of "EMV words" it has. EMV words are words related to emotion. This tool tells you how likely your headline is to generate an emotional response.
Since most buying decisions are based on emotion, emotional headlines are crucial for landing pages, sales pages, reviews, case studies, and any content that would lead to a transaction.
This is a great tool that shows common problems in weak writing. It identifies issues and classifies them into different categories to help you fix them. When you paste your content on to the Hemmingway Editor, it gets automatically graded and highlighted. The tool also shows the readability of your post.
As a marketer, you want to write as simply as possible to reach a massive audience. When you fix your mistakes and make your post more concise, your readability improves. You can paste your whole article on this tool or you can paste a part of it every time. It will help you become better at writing each blog post or website article and eventually you won't make the same mistakes.
3. Thinglink
Using interactive content is a great way to capture your readers' attention and improve engagement rate. Thinglink is a fun tool you can use to improve your content's results.
It allows you to create specific interactive content with clickable images. It helps you to put multiple links on images. With this tool, your readers can hover on different parts of the image and get a different message depending on where they hover.
Thinglink helps you create fun content that adds an entertainment element to your content and this helps to keep readers on your page.
Free Content Creation Certification Course
Creating content for your audience that is engaging and provides value should be your top priority. Content marketing is the foundation for executing an effective inbound marketing strategy. This free Content Marketing Certification Course from HubSpot will teach you how to write great content and how storytelling, content creation, repurposing, and promotion come together to build a content marketing machine that grows your business and your career.